Sunday, 17th April
It's Steve in a sulk!
Have you SEEN that hair! *snigger*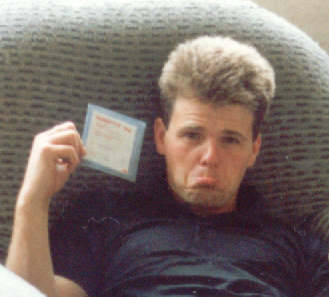 Aww.. Steve in a pink Cardie….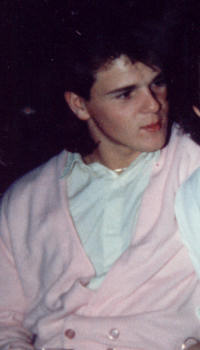 note the co-ordinating pink buttons!

Awww… Look at the ickle baby steve…. Isn't he cute!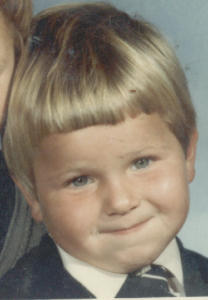 now GIVE ME THE MEDALLION,
trust me, there is worse to come…

Hiya!
I went to Mikes for tea yesterday and we went in the orchard with callum
our only weapons were, masking tape, a penknife and a REALLY big stick!
IT WAS SO COOL!!!!!!
see ya

Sunday, 3rd April

hi again, last night I went for a BBQ at sues and it was top!!!
I got caked for the first time ever!! It was only a tea cake but oh well its a start!
Me, Kate, vicky, simon, jess, megan and connor made a video to Amarillo with steve as director, it was top!, then we just nattered all night till 11 at which point I went home so thanks sue for a great night!

Friday, 1st April
Ive got a hamster!!!!, he is a grey syrian called sirius!
he is sooooo gorgeous!!!
more soon
oh and i have bought a camcorder, cool eh?
see ya

Tuesday, 29th March
Please, stop using internet explorer and MSN!!!!!
Pretty Please with sugar on top!
Before the world caves in!!!!!

Sunday, 13th March
sarah emailed me askin if i could say something to do with her:
Hi Sarah if u read this reply, and hi all my mates!! OJ, tara, mike, sam, catt, hann, jess, vicci ect…
school 2morrow but oh well, at least i get to see my mates!
im going to my cousin chloes later and my mums going to an embossing class and my dads comin to chloes to to fix a computer, typical dad! By the way ive got a really bad cold!
see ya

I'm Going to St Bedes!!!!!! in manchester!!!!!!
how cool is that!!
bye