Sunday, 17th April
Awww… Look at the ickle baby steve…. Isn't he cute!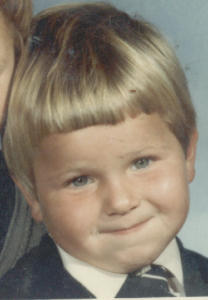 now GIVE ME THE MEDALLION,
trust me, there is worse to come…

Hiya!
I went to Mikes for tea yesterday and we went in the orchard with callum
our only weapons were, masking tape, a penknife and a REALLY big stick!
IT WAS SO COOL!!!!!!
see ya

Sunday, 3rd April

hi again, last night I went for a BBQ at sues and it was top!!!
I got caked for the first time ever!! It was only a tea cake but oh well its a start!
Me, Kate, vicky, simon, jess, megan and connor made a video to Amarillo with steve as director, it was top!, then we just nattered all night till 11 at which point I went home so thanks sue for a great night!

Friday, 1st April
Ive got a hamster!!!!, he is a grey syrian called sirius!
he is sooooo gorgeous!!!
more soon
oh and i have bought a camcorder, cool eh?
see ya